Ambition drives vision
The Platform 6 vision is based around the delivery of a personal, professional and highly efficient recruitment service based on experience, knowledge and understanding of global cloud and technology talent, specialising in Salesforce™.
We are driven to ensure long-lasting partnership working with trusted clients and candidates. We are ambitious for growth and believe that will be achieved by delivering the highest levels of customer service to markets in North America, Europe and the UK.
Listen with curiosity.
Speak with honesty.
Act with integrity.
The only thing that matters to Platform 6 is delivering successful outcomes for both clients and candidates – nothing else.
We achieve this objective by listening, understanding and then acting with honesty and integrity. It is this constant approach that helps us ensure long term strategic relationships.
We work with candidates to make the most of their experience; and we work with clients to ensure the best outcome.
It's all about the people…
Platform 6 is spearheaded by Matt Stevenson – who has worked in the international recruitment sector for over 20 years.
He believes that qualities of honesty and integrity should be at the forefront of any recruitment business with the focus always on delivering the right outcome for client and candidate.
Platform 6 strives to build long-standing relationships with both clients and candidates – and to generate a strong sense of trust, integrity and professionalism.
contact us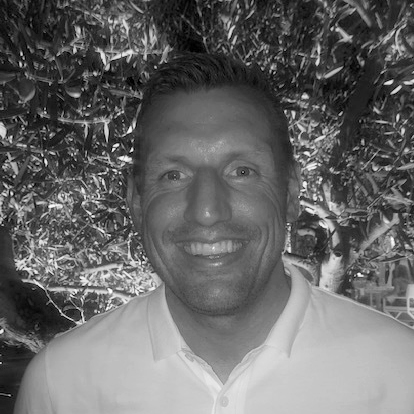 Matt has over 20 years experience in the recruitment industry, spanning, but not isolated to, all IT markets, across permanent and contract divisions, in the UK and Internationally. During his career Matt has led large highly successful teams, including building global brands from the ground up.
Platform 6 was founded in 2017 by Matt after a highly rewarding and successful career at a senior level in some of the most successful IT recruitment companies in the UK. Matt launched Platform 6 as he felt strongly that it was time to take a different recruitment approach which was more aligned with his passion and motivation to provide an authentic, values based, niche and client focused recruitment solution. A solution which focuses on developing long term strategic client and candidate partnerships with integrity and honesty at it's heart.
Matt is personally passionate and excited about the technology sector and how Platform 6 can support both clients and candidates to find the right talent and career opportunities respectively.
Away from Platform 6, Matt is a family man with 2 young children and enjoys spending downtime in the Cambridgeshire countryside as well as playing a number of sports and following his local football team, Peterborough United.
Jo is a highly experienced senior HR professional, who has enjoyed a successful global career across many industries and organisations including Microsoft, Barclays Bank, France Telecom, HBOS and Tesco, specialising in Strategic Business Partnering, Talent Management and Resourcing and D&I strategy.
After over 20 years in the corporate environment, Jo joined Platform 6 to help drive the growth strategy for the business and is dedicated to ensuring Platform 6 provides a values led client centric approach to business and in turn developing a culture for the business which, whilst highly accountable, is also extremely flexible and diverse.
Jo is extremely passionate about all aspects of Diversity & Inclusion and in particular how to energise and provide opportunities for young girls in the STEM areas as well as supporting and mentoring women returning from career breaks to maximise their potential.
During her career Jo has been a huge advocate and driving force in leading, developing and implementing more diverse working practices and strategies across the organisations she has worked for, and will continue to strive for this as part of her role in Platform 6 and beyond.
In her spare time Jo is highly sociable with most of her energy focused on her 2 young children, her family and friends and travelling (and a bit of running and fitness when time allows).
Candidates
Find your next position on our Job Board, or upload your CV so that we can contact you to match your dream role.
We listen carefully.
Job search
Clients
Find out how we work with employers and why our collaborative partnership achieves great outcomes for both clients and candidates.
We bring the right pieces together.
Client services